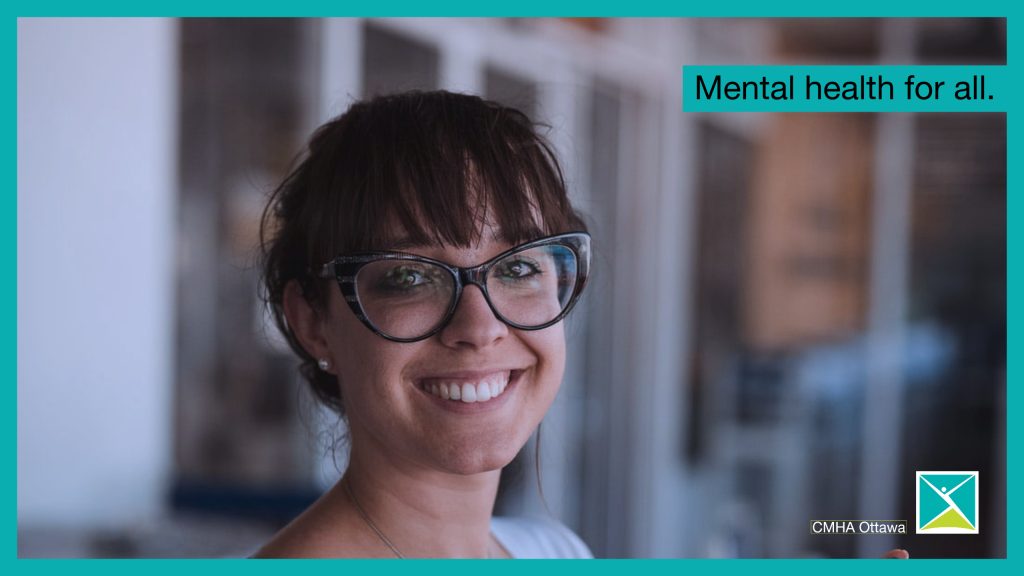 Welcome to the CMHA Ottawa client portal. The purpose of this section of our website is to provide our current clients with helpful resources, information and opportunities to get involved.
This portal is under construction. If you are an active client of CMHA Ottawa and you would like to have a say in the content of this page, please join our communications subcommittee. To do so, please ask your community support worker about our peer engagement advisory council (PEAC), or call our offices at (613) 737-7791 and ask for Jacalyn or Patrick.
We encourage you to check out our monthly calendar of events and join us! For every session you attend you'll be entered into a weekly draw for a prize. There's something for everyone.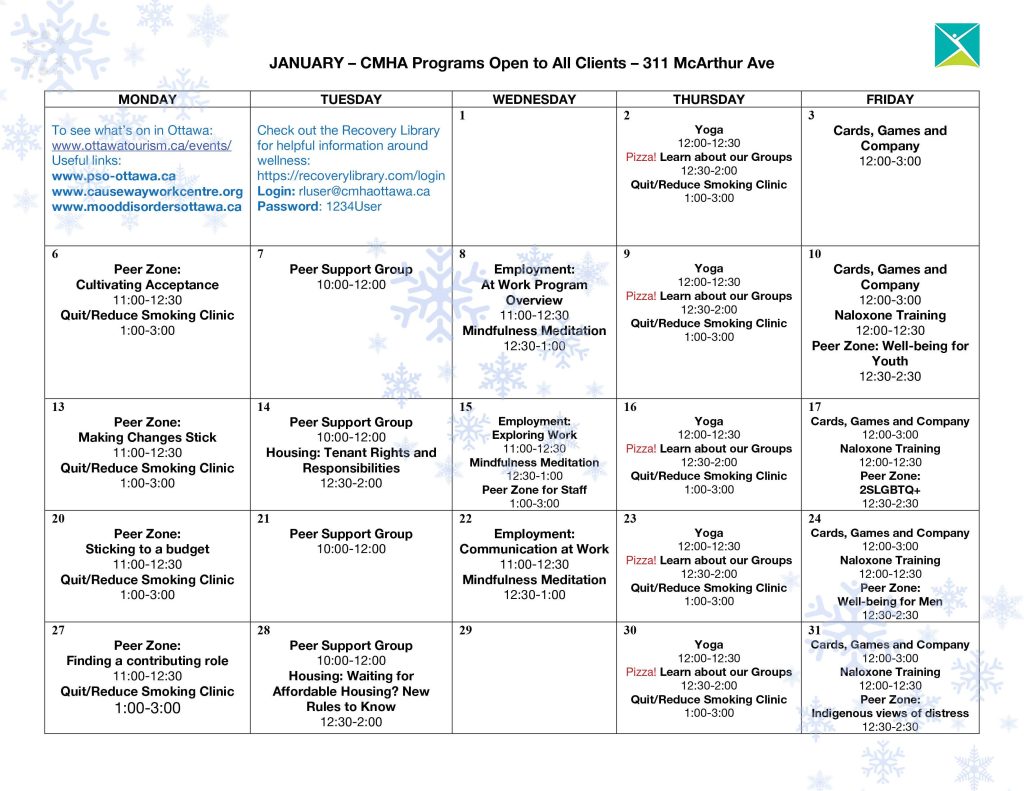 Our new offices are located at 311 McArthur Avenue, second floor. For a helpful guide to getting here, check out our location page.