Welcome to the CMHA Ottawa page

for clients

.

The purpose of this part of our website is to provide our current clients with:
stories of resiliency and inspiration,
helpful resources,
and opportunities to get involved!
---
---
If you are an active client of CMHA Ottawa and you would like to have a say in what you see here, please join our communications subcommittee. To do so, please ask your community support worker about our peer engagement advisory council (PEAC), or call our offices at (613) 737-7791 and ask to be connected with Jacalyn or Patrick.
BONUS: Did you know? 

As a client of CMHA Ottawa, you have free access to the Recovery Library!

The Recovery Library features resources, videos and articles on the lived experience of recovery and wellness. Ask your worker for the login credentials to unlock the wonderful world of content to give you the inspiration to recover after a diagnosis of mental illness.
Scroll down and choose the section that interests you
---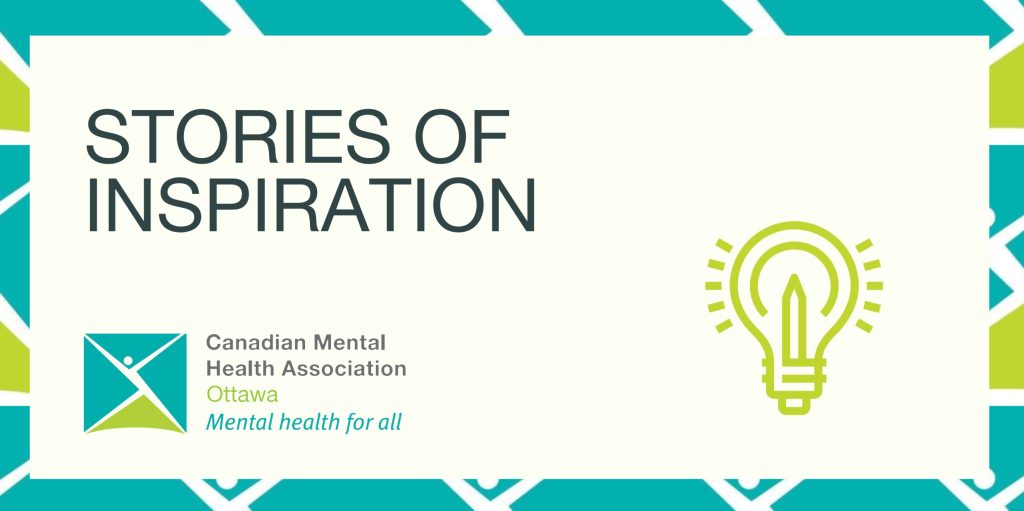 ---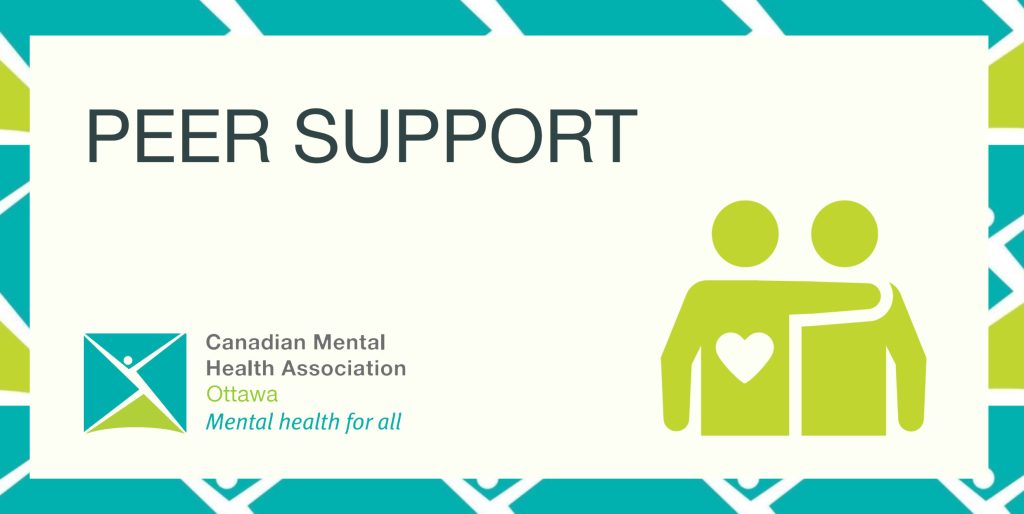 ---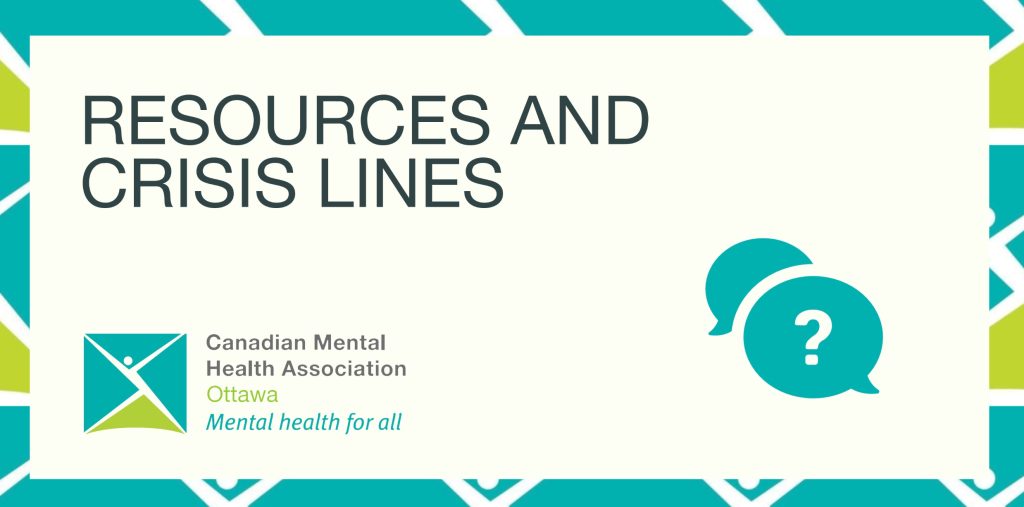 If you're in crisis right now, you can call the Mental Health Crisis Line. They answer calls 24 hours a day, seven days a week and can be reached the at 613-722-6914.
Click the image above for mental health resources and crisis lines, or you can check out the resources below by category:
1. Crisis Lines
2. Substance Use and Harm Reduction Resources
3. 2SLGBTQI+ Community Supports
4. Children and Caregivers' Supports
5. First Nations, Inuit and Métis Supports
8. Social Services and Financial Help
10. Women's Services
---