You are currently on the:
CMHA National
Visit our provincial websites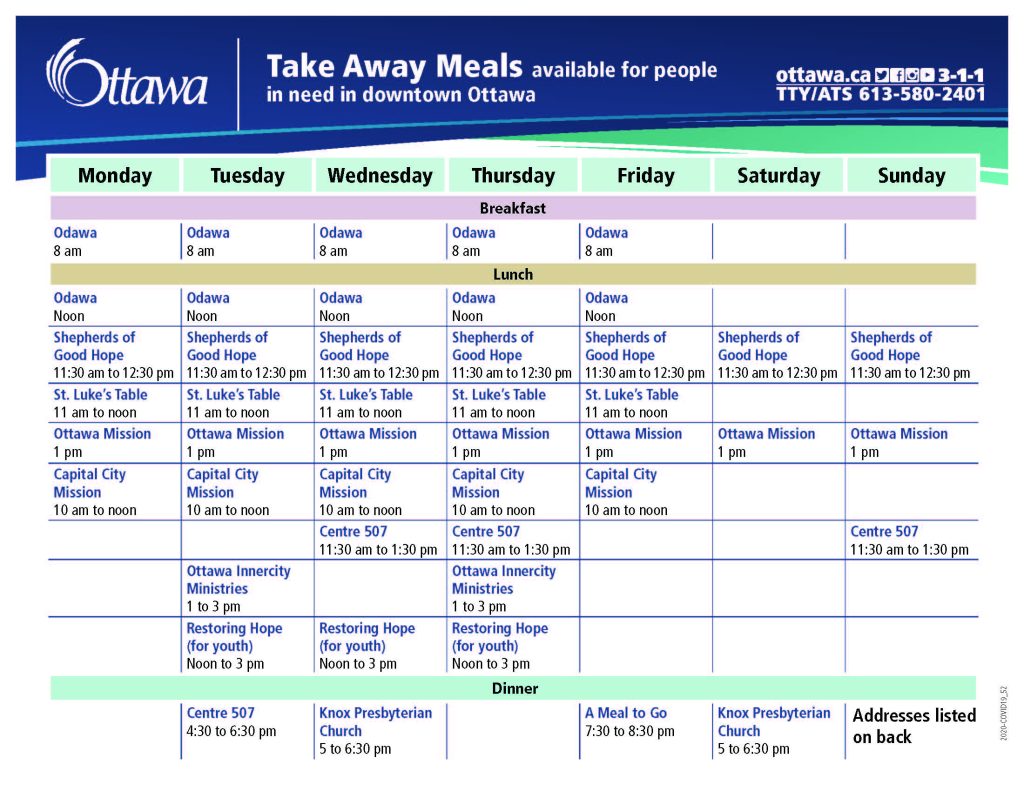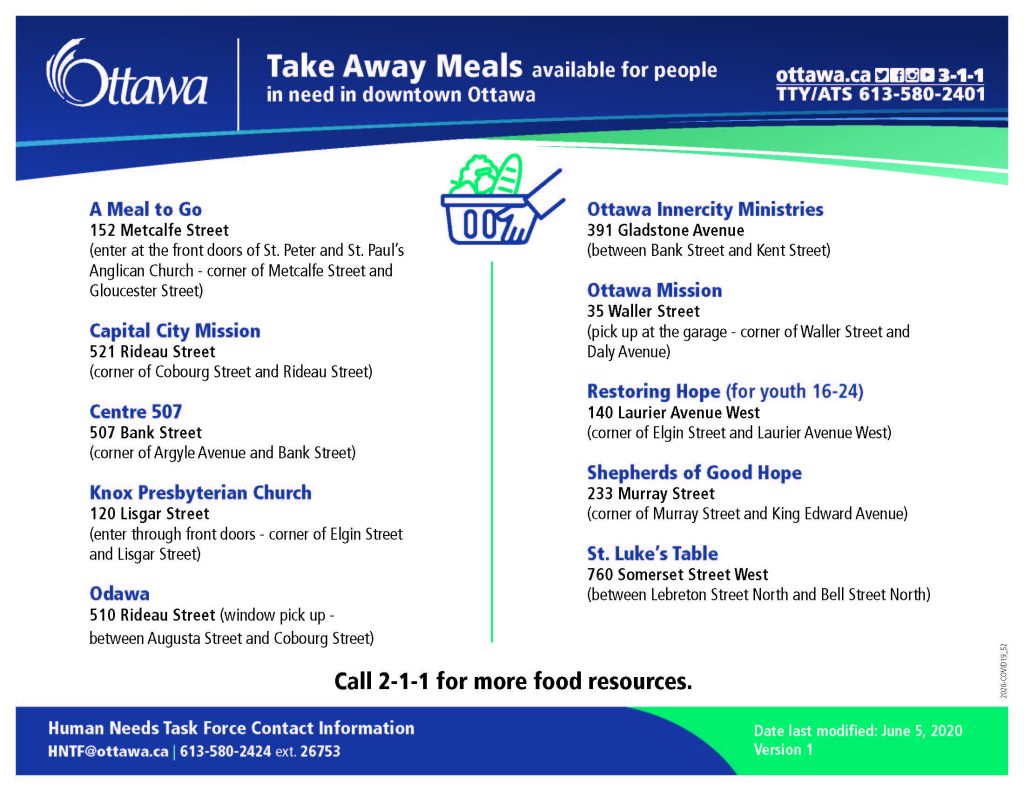 FOR A FULL LISTING OF FOOD RESOURCES FROM THE CITY OF OTTAWA HUMAN NEEDS TASK FORCE CLICK HERE.
---
Food delivery for individuals and families in need during COVID-19

Carefor offers transportation support for seniors to medical appointments and grocery delivery. Appointments are available, please contact

[email protected]

and CC

[email protected]

.
The United Muslim Organizations of Ottawa-Gatineau (UMOOG), supported by Muslim Family Services of Ottawa (MFSO), has prepared the form below for isolated or vulnerable people of ANY faith, culture, or community in need of free food, supplies, or professional phone/web counselling. Please fill out or share the simple and confidential form and the staff will be in touch with you.
If you are having difficulty filling out the form, please call them at 613 686 3922
If you would like to speak directly to a representative, contact Malika Nouh at 819 576 4966 or Lubna Syed at 613 255 0870
Relief and support services are available to individuals from ***ALL*** communities, cultures, and faiths.

Food banks

The Ottawa Food Bank collects and distributes food to community food programs, who then provide it to those in need. A full list of available food banks in the Ottawa area can be found at https://www.ottawafoodbank.ca/get-help/ — please put in your address to find a location nearest you.
Luke's Table, Mon-Fri, 11am-12pm: Bagged lunches will be available at the entrance on Bell Street. They can deliver groceries and prepared meals to people who have no other way of obtaining food. Please call 613 238 4193 for more assistance and delivery options.
The Good Companions (Meals on Wheels) delivers meals and provides urgent transportation to appointments: 613-236-0428
Barrhaven Food Cupboard remains open, but are moving to a pre-packed hamper model:  If you are an existing client, please call in advance to pick up a food hamper. Call 613 825 4505 and have only one family member come for the pick-up. New clients register in advance by calling 613 825 4505 and leave your name, contact number, address and # of people in the family

Must be a resident of Barrhaven to access food bank.
For more information, please email:

[email protected]
Caldwell Family ServicesFood Bank is open for residents of the Carlington area Tuesday to Thursday: 9 a.m.–noon, 1:00 p.m.–4:00 p.m.; Friday: 9:00 a.m.–noon, 1:00 p.m.–6:00 p.m.; Saturday: 9:00 a.m. – 1:00 p.m.
FAMSAC Food Cupboard — Neighbours Helping Neighbours provides emergency food assistance to the communities of Bayshore, Bells Corners, Crystal Beach, Craig Henry, Manordale, and Trend Village. To book an appointment call: 613 820 5428

Leave a message, your name, number of people requiring assistance and contact information
The Well: A Day Program for Women and Women with Children in Centretown.
Orleans-Cumberland Community Resource Centre (240 Centrum Blvd, Orléans): By appointment only. Please call 613-830-4357.