You are currently on the:
CMHA National
Visit our provincial websites

Available now: CMHA Ottawa Annual Report for 2022-2023
Oct 18, 2023
Presenting the CMHA Ottawa Annual Report for the 2022-2023 fiscal year. Learn about our vital community-based programs and services, the people we serve, and how we're working to develop a community that values everyone's human dignity, mental health and well-being.
Featuring:
A message from the President of the Board of Directors and the Executive Director
Vision, Mission and Values
Snapshot: Whom do we serve?
Programs and Services
First-person narrative by Aaron James: Finding stability and mental health with the help of CMHA Ottawa
Mural Showcase: CMHA Ottawa celebrates community with collaborative art
Learning and Professional Development
Financial Report
More!
Download the report in English: CMHA Ottawa Annual Report 2022-2023 PDF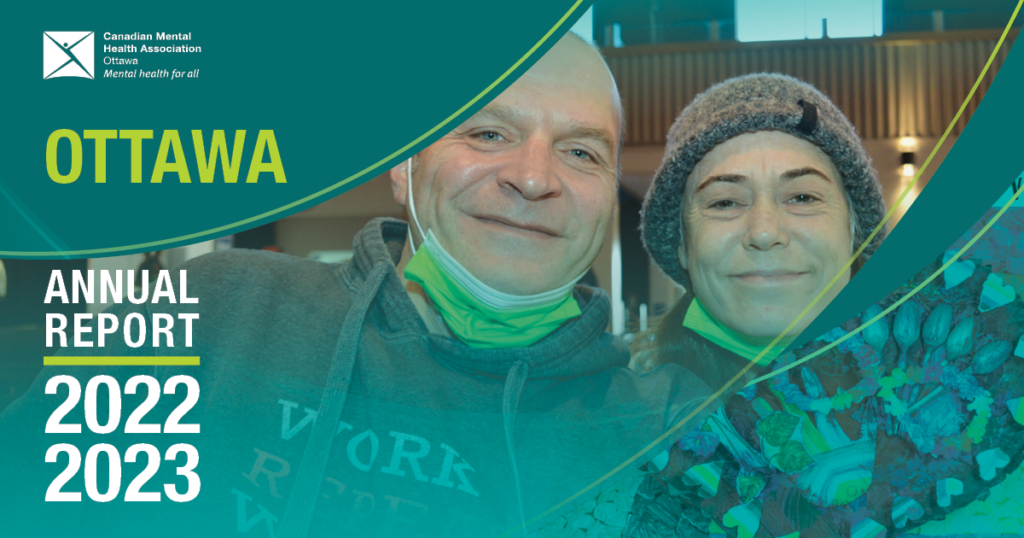 Télécharger le rapport en français : ACSM Ottawa rapport annuel 2022-2023 PDF