You are currently on the:
CMHA National
Visit our provincial websites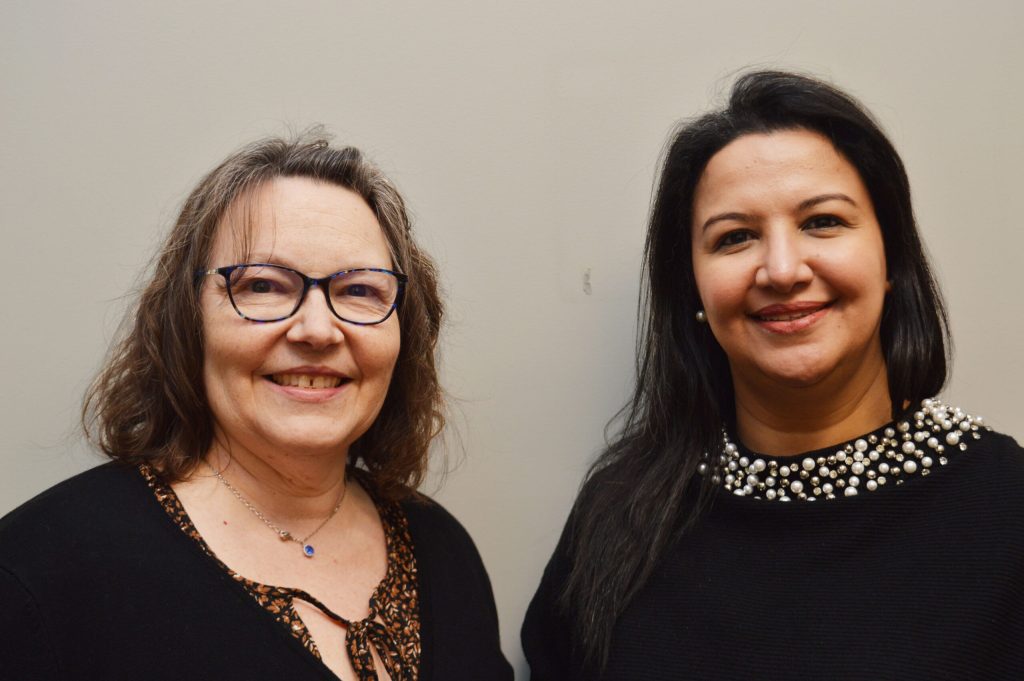 CMHA Ottawa welcomes Samira Aajlane, new Manager of People and Culture, and Louise Mulvihill, Executive Office Manager
Mar 1, 2023
CMHA Ottawa is pleased to announce the arrival of Samira Aajlane, PMP, ASM, the agency's new Manager of People and Culture. Samira will be responsible for managing CMHA Ottawa's robust Learning and Development department as well as a portion of its Human Resources portfolio.
Samira brings to her new role at CMHA Ottawa almost two decades of experience in human resources management, in addition to a background in psychotherapy. She comes from the University of Ottawa where she held the position of HR senior project manager.  She is from Casablanca, Morrocco, where she led teams for organizations like Mercedes-Benz, multinational insurance company ''AXA Assurance Maroc'', Majorel Africa, and others.
"My current position at CMHA Ottawa is like a dream that has finally come true because through this role I will continue to discover the wonderful world of HR while being in the field of mental health, which has always been one of my greatest passions," says Samira. "The human being will be at the heart of all my internal and external projects and achievements."
Also new to the CMHA Ottawa management team is Louise Mulvihill, Executive Office Manager. Louise will be responsible for day-to-day office administration duties at CMHA Ottawa, and executive administrative support to the Executive Director and the executive leadership team, among other duties.
Louise brings to CMHA Ottawa a great deal of experience in the non-profit sector, including her roles as Event Coordinator and Operations Support Coordinator at the Amnesty International National office based in Ottawa. Louise also operates a small yoga therapy studio in the village of Metcalfe in her spare time.
"I am excited to be part of the CHMA family," says Louise. "I am proud to be part of this amazing team that makes such a positive impact in the Ottawa community."
Welcome to CMHA Ottawa, Samira and Louise!