As part of Mental Health Week 2020
—
which runs
from May 4
to
10—
we at
CMHA Ottawa
teamed up with our
peer
Kurtis
to talk about how to stay the course
of recovery from a mental health challenge amid
COVID-19.
Content warning: This article contains frank talk about depression.

In a sense, "recovery" is a relatively new word in my vocabulary. 
Thanks to some hard work and determination (and plenty of help along the way), I've had quite a long run of good health over the past little while. 
But when there's a major change in our day-to-day lives like the one created by this pandemic, a person needs to adapt in various ways. I was recently struck by a realization: Prior to the arrival of coronavirus I was proceeding with my recovery on the assumption that I was simply going to continue to go from strength to strength—on a road of constant advancement—and until the pandemic struck there was no reason to assume otherwise. 
Faced with a new reality, I've been working over the past few weeks to create a new plan to stay well. I've broken this plan into eight points that will hopefully help you, too.
 
1. Recovery from depression has its peaks and valleys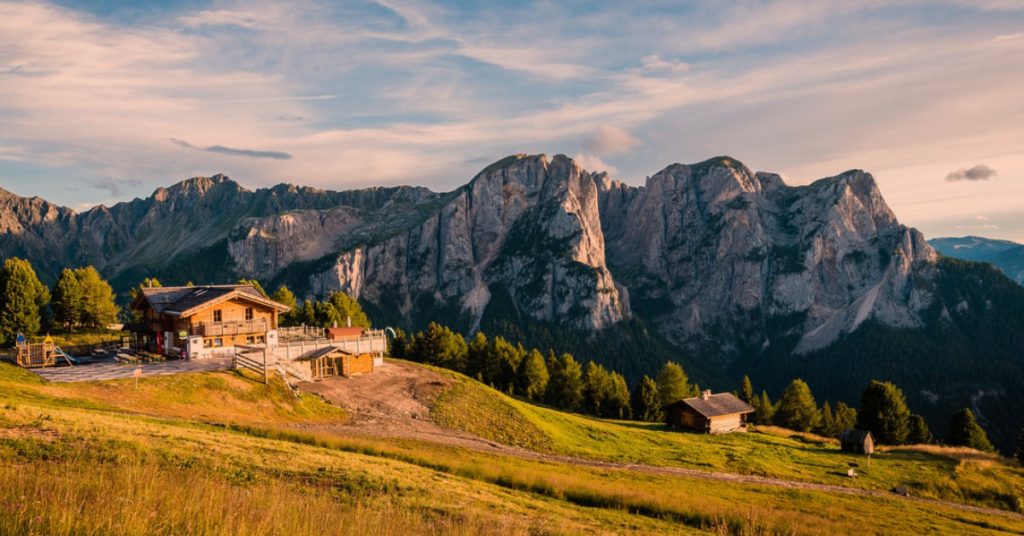 The road to recovery from mental illness is not like taking 10 days' worth of antibiotics for an infection and you're magically back to functioning normally after your treatment. There are ups and downs with chronic illnesses, including mental illness, and at my highest peaks I had put that fact off to one side in my mind—but there once was a time I had thought about the concept of relapse quite a bit. 
Let's call COVID-19 a reality check. However, it was comforting to realize I've been in a place like this before, and I got through that, but it took some doing. If I've done it once, I can do it again. 
Listen: Joe Cocker & Jennifer Warnes, "Up Where We Belong"
---
2. Routine is paramount to recovery
—
and in self-isolation it may take much more effort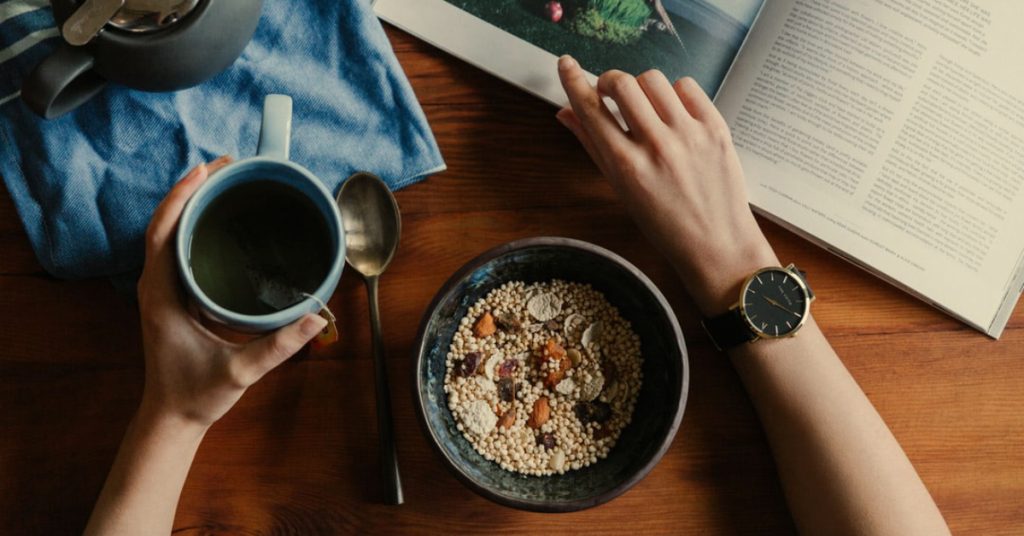 When you get used to a rhythm of daily behaviour—between active things like doing volunteer work and more passive things like simply sitting at your favourite coffee shop—you take for granted that the routine of it all is very important.  
Not long into self-isolation did I realize that I must make a point of introducing new routines. Getting out for a walk every day has been helpful, and it was once the most basic part of my routine early on in my recovery, when I was not doing too well but was determined to get better. 
Start with the most basic things, like eating healthy meals at a set time every day, and getting out for fresh air, if you can. 
Make a daily schedule for yourself towards the end of each day for what you want to accomplish the following day.  Make sure to put in back-up activities in case you can't manage to do something you set as a goal for yourself on a particular day.

Listen: The Bangles, "Manic Monday"
---
3. Even if there's no place to go, grooming and self-care habits are important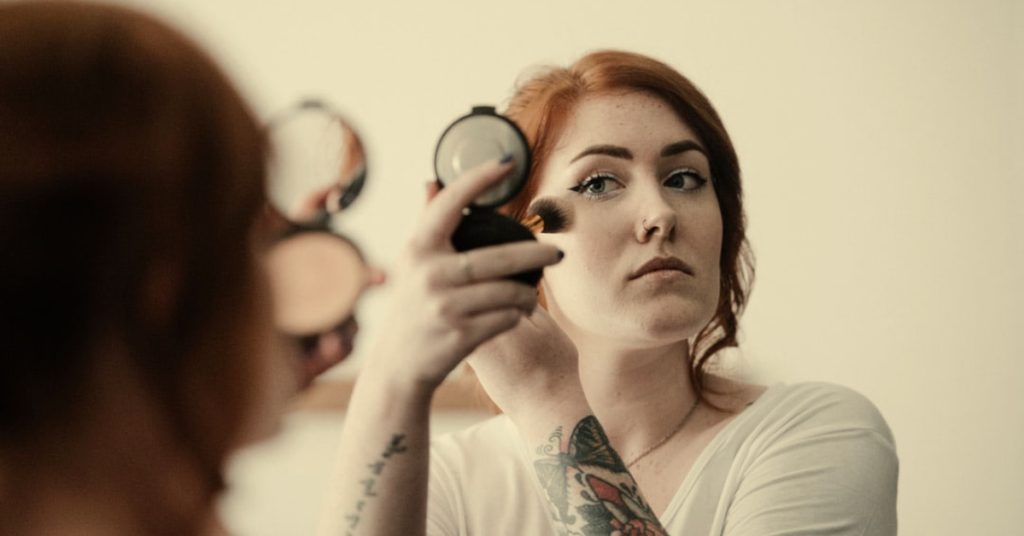 It helps to bathe, shave and get properly dressed—somehow these activities make you feel better, even if there's nothing in particular to get dressed up and properly groomed for, since you can't go out and have physical contact with others right now.  
We know, of course, these habits are important for when you're around other people in terms of making yourself presentable, but they're also important for your own self-worth—you may find that you'll look at yourself differently when you take care of your personal hygiene and show yourself that you care about yourself.
Listen: Al Stewart, "Year of the Cat"
---
4. It's easy with chronic depression to feel exhausted from mental strain
—
we've got to fight that feeling and stay the course
(that includes sleeping on a schedule)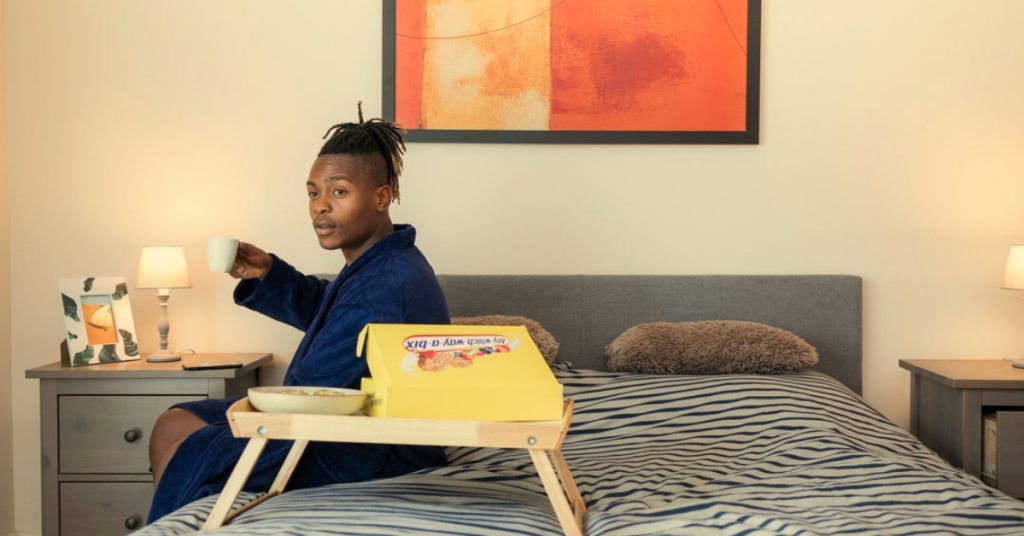 Something that crops up with chronic depression is what the specialists call "the fear of a foreshortened life" and related concerns about how much more time you've got to spend time with people you care about. 
These thoughts aren't a daily occurrence unless your reasons for hope are challenged from time to time, like with the COVID-19 pandemic. I have recently been grappling with the idea that—when you're isolated and living alone—it can seem as though the world is closing in on you, especially when you're not getting outdoors as much as you used to. 
These thoughts can lead to an urge to lie down and rest in the middle of the day, even if you're not tired from physical exertion, because you can experience emotional tiredness from confronting fears and not necessarily finding things to be hopeful about. Remember point #2 and try to stick to a routine—that includes your sleep schedule. 
Listen: Fleetwood Mac, "Rhiannon"
---
5. Depression is insidious and undermining—you must develop some insight
and act on it to raise your mood and
take back
your sense of self-efficacy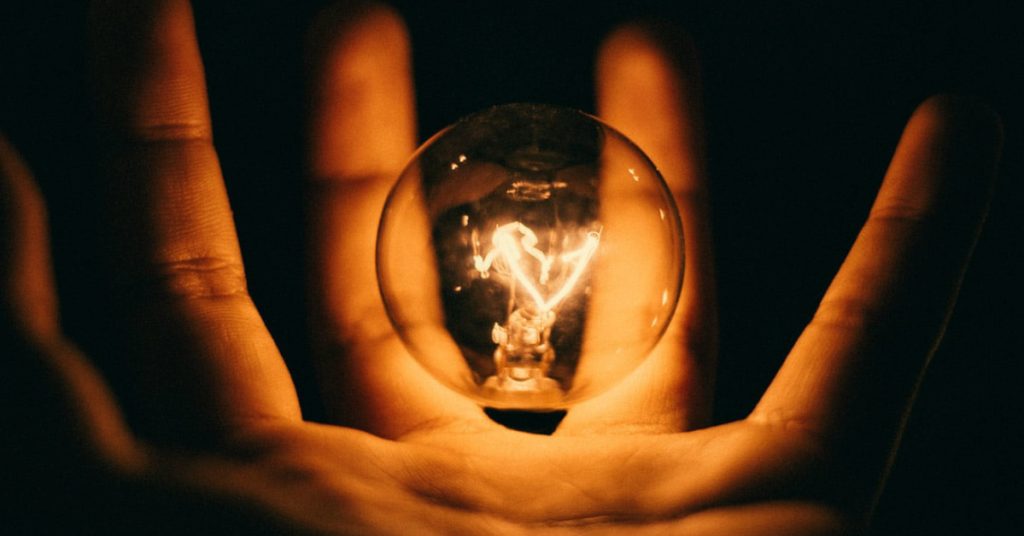 It's important during your recovery from depression or mental illness to be watchful for flashes of insight; challenge yourself to find insight by reflecting on what's happening, how you are feeling, or things you find yourself ruminating upon, and hang onto these insights when you do.  
In my own case, I had to be very deliberate and intentional about rising to the occasion with points #1—4.  These were moments of insight.  
Maybe you can recall some advice you got early on in your illness that you took for granted when you were well. This item on the list has two parts: it's part recollection of advice you've received in the past, and part getting yourself into the right frame of mind so that you can be open to receiving and recognizing insights, which, when applied in the current moment, will help you to see things differently (reframe) and find hope and imagine the first beginnings of a new future and rejuvenate your sense of purpose. 
It's worth evaluating how you can apply a suggestion once given to you in the current moment. Notice when you've felt a certain way before and what was going on, and how you managed to cope in that situation and try it again, adjusting for what may be different in the current circumstance. 
If you're feeling hopeless and not particularly interested in getting out for a quick walk, you could be forgiven for shutting down your openness to attending to your insights altogether, but the reality is, if you're alive to your insights and holding onto them, you can find the motivation you need. 
What will you see in yourself that can help you get through this?  
Give it some thought and don't miss it when it comes your way. You overlook these things when life is going well, but it's that much harder when life is more challenging. You can do it. 
Listen: John Legend & Lindsey Stirling, "All of Me"
---
6. Don't abandon the things that make you feel good!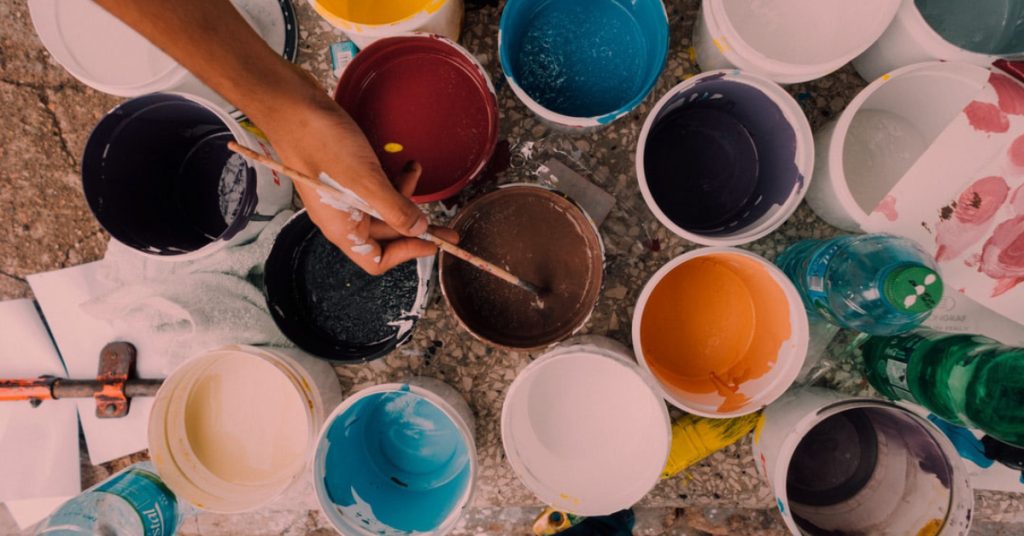 Sometimes when people are unwell, the things that cheer them up are the things they avoid. It's a bit paradoxical. For example, if music makes you feel good, but you're unwell, you may forget about how music affects you in a positive way, so you don't play your music!  
Gently, but firmly, encourage yourself to engage in the things that give you enjoyment in life, and eventually they'll come naturally, and you'll feel better. 
What's your strategy? Is it writing? Listening to music or watching YouTube videos of your favourite songs? Drawing or painting? Scrapbooking or knitting? Watching a movie? They may not occur to you if you're not feeling well. Are you making a point of doing them? 
Depression and anxiety can undercut you. You know these things make you feel good, don't forget about them. 
Listen: The Fifth Dimension, "Aquarius/Let the Sunshine In"
---
7. There are lots of simple, innovative ways to be close to people when you can't be face-to-face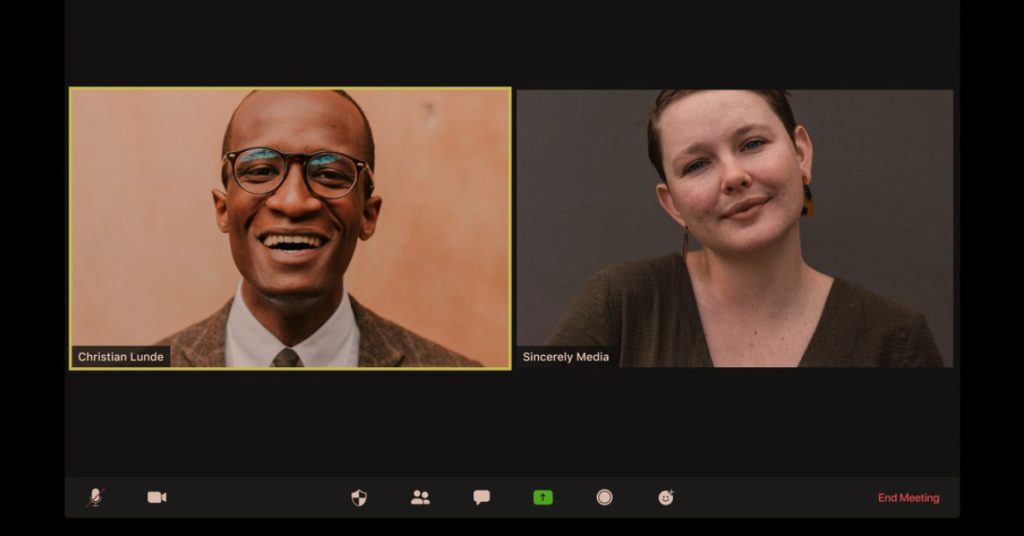 Prior to the pandemic, face-to-face contact with other people was an instrumental part of my recovery. Volunteering to pick up and drop off groceries for the elderly and spending some time visiting with them, for example, was a source of great meaning and purpose for me. I also enjoyed the collegiality of meeting face-to-face with colleagues on different projects. 
It requires some energy and coordination, but making the effort to schedule virtual face-to-face contact with your friends, family, peers, and even simple acquaintances, may make for a nice way to keep connected and bring the enjoyment of social contact to your day. Skype, Zoom, FaceTime, Google Meet—take your pick and invite a friend.



Put some preparation in for your chat.

Make a note of a story you want to share or questions you want to ask. Make sure you do your fair share of listening. Ask questions to show you are listening and learn more about what's going on with the people you are talking with.
I've also found that leaving meaningful voice messages for the people in my life has been helpful. Share a memory of an enjoyable time you spent with them.
Swapping pictures is great, too. Try rooting around for some old photographs and send them to

loved

ones along with a story to go with it. 
If you

can

take a home video, record a greeting or take someone on a virtual tour of a hobby that's helping you occupy yourself during these strange times

,

or read a story to your grandchild.
When you don't have a lot going on in your life, such as when you are self-isolating in response to a general quarantine or physical distancing order, finding simple ways to have meaningful social contact with people in virtual space may be as close as it gets to going out and grabbing a coffee. When you do have to go to pick up some groceries or a prescription, make a point of saying hello to the cashier or pharmacist. 
Listen: Kate Bush, "Wuthering Heights"
---
8. The news can paint a bleak picture
—
don't look too long
It's good to be informed, and being curious is natural, but there's not a lot you can do as an individual aside from doing your part by practicing physical distancing. Armchair quarterbacking is tempting, but the science is complex, the models public health officers are using involve a lot of variables, and decisions and announcements politicians make involve a lot of nuanced messaging so as not to cause panic or spook the markets or involve governments in financial obligations to individuals and businesses. 
There's limited payoff for average folks like you and me in delving too deeply into the complexities of this pandemic and trying to figure it all out. You're not going to get a boost by being on top of this thing from minute-to-minute.  
Knowledge is power—being informed about the world around you is a wonderful thing if it can help you to deal with fear and keep yourself informed; but if it only serves to contribute to your fears and possibly drive your obsessions, there's little good in that.  
Stay informed, but limit your intake of information (perhaps twice a day) and only get your news from trusted sources. 
Listen: Roxy Music, "More Than This"
---
Final thoughts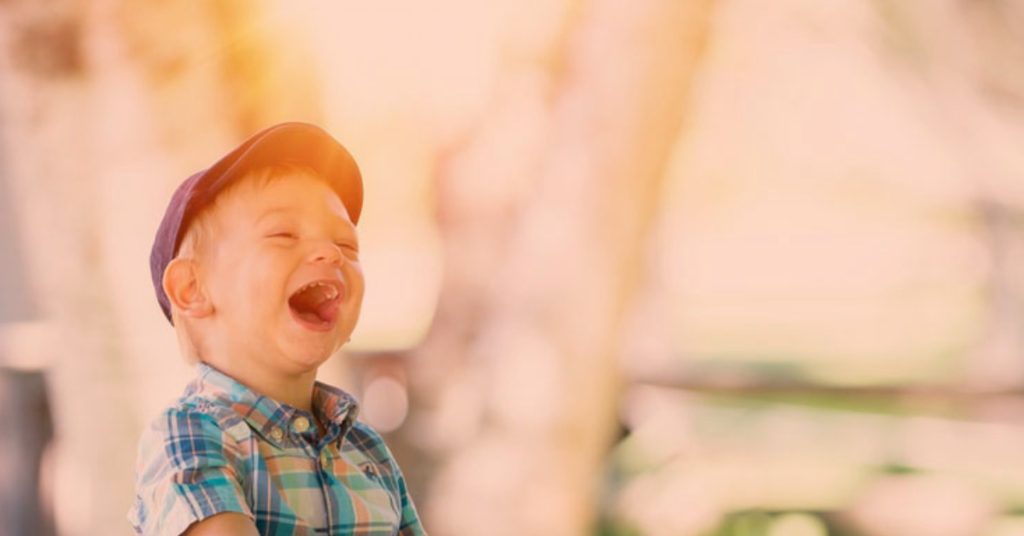 Everybody is experiencing upset and uncertainty as they respond to the pandemic and try to reshape their routines or adjust their schedules. It's perfectly natural to experience some distress in the face of uncertainty (e.g., about when physical distancing requirements will be lifted, when shops that have been closed will reopen, when the local coffee shop will be available to sit down in, when the schools will reopen, when you can visit family and friends again), but sometimes the best way to get through is to focus on things over which you have some control, including what you can do to keep yourself busy, how you find purpose and meaning, and things over which you have some control or ability to change or influence.   
It's unlikely you will get all the answers you are looking for about the pandemic and when things will get back to something like normal, but it is certainly possible to take up a hobby, do some reading, write letters, send messages, send someone you miss a care package, and so on. 
Don't beat yourself up because you are struggling.  Don't add to your distress!  Give yourself credit for finding your stride again in a new set of routines, even if it takes a while to get going again.  Focus on bite-sized chunks, e.g., what am I going to do in the next 5 or 10 minutes until you can see yourself doing things of longer duration. Keep a journal, even if you only write only a single sentence a day about something that surprised you, or that you learned, or that made you laugh. 
No one can ask you to do better than your best, so don't demand too much of yourself, but to stay on track with your recovery. You need to find meaning in things you do for yourself and others, even in an age of physical distancing. Living in your head is dangerous, so do purposive and purposeful things with yourself and others in mind.  
Do your best and celebrate little victories. 
We'll get to the other side! Keep rowing! 
Listen: Culture Club, "Karma Chameleon"