You are currently on the:
CMHA National
Visit our provincial websites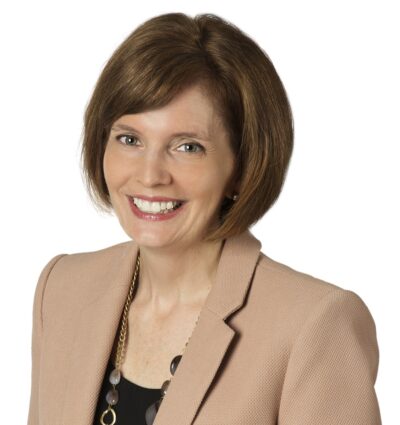 CMHA Ottawa warmly welcomes Dr. Susan Farrell as new Executive Director
May 11, 2023
FOR IMMEDIATE RELEASE
[Thursday, May 11, 2023 – OTTAWA] – The Board of Directors of the Ottawa branch of the Canadian Mental Health Association (CMHA Ottawa) is thrilled to announce the appointment of the agency's new Executive Director, Dr. Susan Farrell. Dr. Farrell is a dedicated and visionary leader in the community mental health sector whose experience makes her a perfect fit to lead CMHA Ottawa through its next chapter. She will assume her new role succeeding outgoing Executive Director, Dr. Tim Simboli, upon his retirement Friday, July 7, 2023.
"We are very excited by this appointment and the leadership, experience and network that Dr. Farrell brings to CMHA Ottawa," said Nabanita Giri, Board President. "We welcome the opportunity to work with her as she leads this dynamic organization."
Dr. Farrell holds a PhD in Clinical Psychology with specialization in community mental health. She is a licensed Clinical Psychologist in Ontario and Nunavut. She was the Vice President of Patient Care Services and Community Mental Health at The Royal. For the previous decade she was the inaugural Clinical Director of the Community Mental Health Program. Susan is an Associate Professor in the Faculty of Medicine and a Clinical Professor in the School of Psychology at the University of Ottawa. She is an active researcher in community-based research and evaluation of mental health services. For almost two decades, she has been a Clinical Psychologist and her work is focused on persons with mental illness and supporting them in community-based models of care, including persons who are homeless or vulnerably housed. As the daughter of a special education teacher her clinical focus has often been working with individuals with a dual diagnosis. Susan is a Certified Healthcare Executive and completed Executive Leadership Certification at both the Telfer (University of Ottawa) and Rotman (University of Toronto) Faculties of Management. In 2018 Dr. Farrell was awarded the Excellence in Training award from the Canadian Council of Professional Psychology Programs and was made a Fellow of the Canadian Psychological Association for her national contributions to Psychology and society.
"I have been thoughtfully preparing for this role for 27 years," said Dr. Farrell. "I arrived to the PhD program in Clinical Psychology at the University of Ottawa in 1996 with a master's degree in Clinical-Community Psychology and a desire to learn more about community mental health. My thesis advisor, Dr. Tim Aubry, sent me to CMHA Ottawa for my first research field placement and I was enthralled by its range of services and the integration of research and evaluation. CMHA continues to have innovative client-centered growth in its offerings and plays a vital role in our community and health care system. It is an honour and a privilege to be able to join the CMHA team at this exciting time."
Dr. Farrell will build on the exceptional work of her predecessor, Dr. Simboli, who served as Executive Director since 2011 and deftly led the agency through the Covid-19 pandemic, oversaw a 50 per cent growth in services and staff, and orchestrated the 2019 relocation from Bank Street to the agency's headquarters at 311 McArthur Avenue in Vanier, among countless other successes during his tenure.
"We also wanted to take this opportunity to thank Dr. Simboli for his incredible leadership and friendship over the last 12 years at the helm of CMHA Ottawa," added Giri. "The Board wishes Tim all the very best in his retirement."
The Canadian Mental Health Association, Ottawa Branch (CMHA Ottawa), is an independent, community-based non-profit organization that provides services for eligible individuals in the Ottawa area with severe and persistent mental illness and/or substance use disorder, many of whom are experiencing chronic homelessness or are vulnerably housed. CMHA Ottawa is dedicated to promoting good mental health, developing and implementing sustainable support systems and services, and encouraging public action to strengthen community mental health services and related policies and legislation.
—30—
For media inquiries:
Patrick Jodoin, Manager, Communications and Stakeholder Relations
CMHA Ottawa
613-737-7791 ext. 135 [email protected]