You are currently on the:
CMHA National
Visit our provincial websites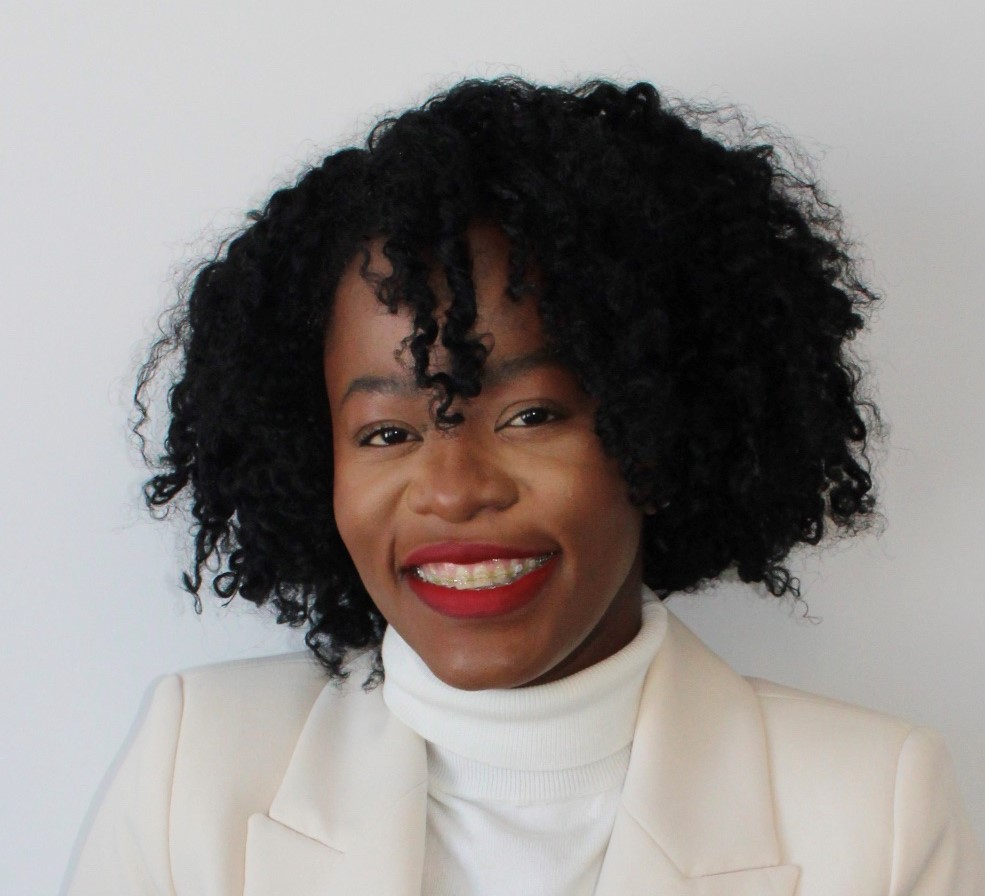 Black Mental Health Week: Meet Shannon Black
Feb 28, 2022
As we close out Black History Month and enter Black Mental Health Week, CMHA Ottawa continues its look at Black leaders in mental health in Ottawa, highlighting the incredible impacts that individuals can create in their community.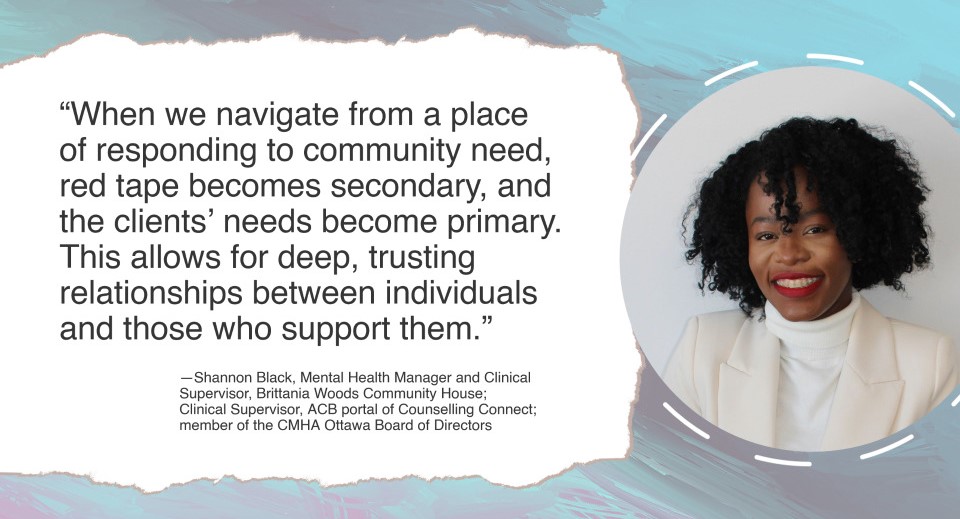 Today, we would like to introduce you to Shannon Black, who has been instrumental in the development of culturally responsive mental health care for racialized groups in Ottawa from the ground up — while managing a private practice on top of juggling several important roles in community mental health services in the city.
Shannon is a clinical social worker with more than 12 years' experience in the mental health/addictions and social services sector. She holds a master's degree in social work with a minor in psychology and has other professional training and competencies.
Shannon is the Mental Health Manager and Clinical Supervisor at Britannia Woods Community House (BWCH), an organization that ensures that low-income families living in Ottawa's western neighborhoods have access to responsive supports to increase their social, recreational, emotional, and personal capacity. For the past five years, BWCH has also been at the forefront in developing and implementing culturally/racially adapted mental health programs for racialized communities, informed by Shannon's ingenuity and vision.
Additionally, Shannon works as Clinical Supervisor for the ACB (African, Caribbean, and Black) portal of Counselling Connect, a service that provides free telephone and video counselling sessions and system navigation for Ottawa residents. Counselling Connect was established in 2020 by several community-based organizations, including CMHA Ottawa, as a response to the closure of in-office options for community counselling services in the city in response to COVID-19. Shannon was instrumental in the development of the ACB portal, a crucial element of the service's ability to meet the unique mental health needs of Ottawa's ACB communities.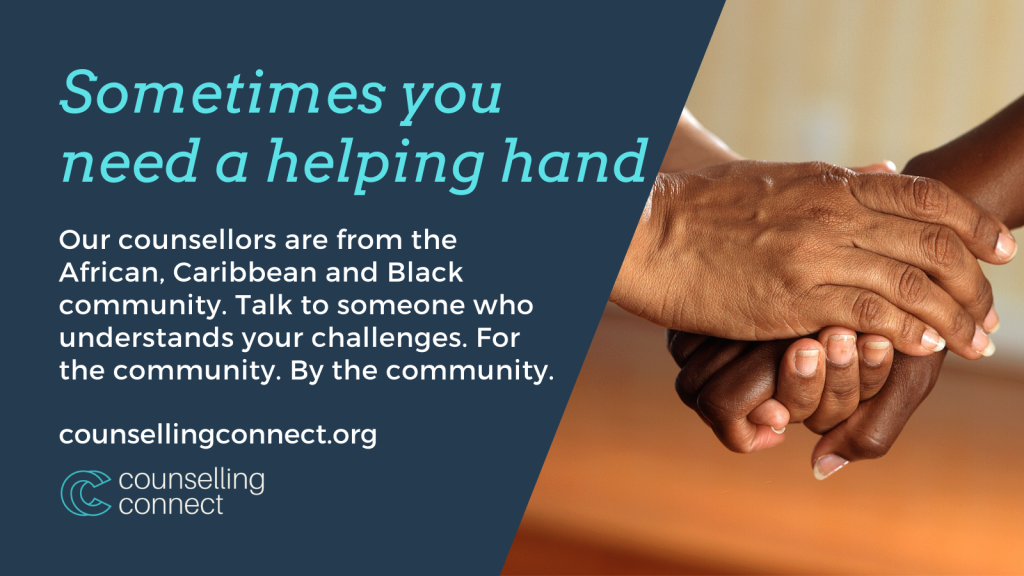 Shannon's professional practice and interests are focused on mental health, trauma, health equity, social justice, harm reduction, holistic healing, community development, activism, and systems change. Her ultimate vision and effort are directed at seeing an intentional and explicit increase in traditional agencies' prioritization of marginalized communities' mental wellness, and social capacity.
As such, it should come as no surprise that Shannon has played such key roles in informing and/or developed many of the city's 'first' mental wellness initiatives for racialized comminutes; services like the ACB portal at Counselling Connect, and the first racialized focused emotional/social support line in the city – BRISC: Black Racialized Individuals Support Channel.
"For the past 12 years, I have been committed to making the case for accessible, responsive mental health care for under-served, and under-represented communities," she says.
Her advocacy, vision and effort for the past several years have been focused on making the case for racial and culturally responsive, accessible, and ethical mental health care for disenfranchised individuals and communities.
"When we navigate from a place of responding to community need," she says, "red tape becomes secondary, and the clients' needs become primary. This allows for deep, trusting relationships in individuals and those who support them."
When Shannon entered the field 12 years ago, she says she noted that the services were generic, highlighting the potential harm of a one-size-fits-all approach to community mental health care. She has since tirelessly advocated to ensure the presence of intentional and prescriptive care, "especially for those who historically – and systemically – have been the most marginalized in the mental health services spaces," she adds.
For several years, Shannon has also been a member of the Board of Directors at CMHA Ottawa.
"On the CMHA Ottawa Board of Directors, I am in a position to ensure that I am claiming space and informing the Board of the different realities of racialized individuals," she says, "to make sure their voices are heard, and their reality is centered."
"By centering race, class, social justice and ingenuity in mental health care," she continues, "I can make sure that the Board is anchored in an understanding of what's happening at the grassroots, community level. We miss the nuances when we are solely focused on the bigger picture. I take pride in being the voice who is connected to the nuances of the people, to bring that voice and inform system changes."
CMHA Ottawa is proud to highlight Shannon's work and excited to see what comes next.
Did we mention she is the youngest member of our Board of Directors?