COVID-19 UPDATE
As we are currently unable to provide classroom based training for this program, we are proud to support the LIVING WORKS START program.
If you are looking for an interim solution for Suicide Awareness training, CMHA Ottawa is offering the Living Works START program online for a discounted rate of $27.95 per person.  You can purchase your individual license by clicking the link below.  A portion of all proceeds are donated to COVID-19 relief efforts.  The discounted rate expires on December 31st, 2021 at which point the individual cost of the program will be $39.95.
The course is 60 minutes, self directed and entirely online.  LivingWorks Start teaches trainees to recognize when someone is thinking about suicide and connect them to help and support.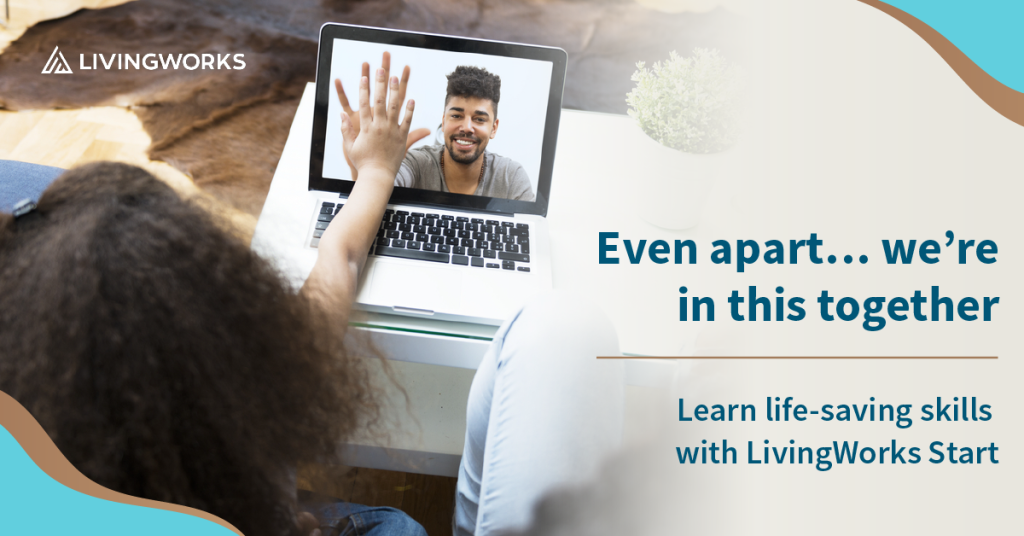 ---
About the Course
The ASIST 11 Tune-Up is a half-day seminar for improving participant comfort, confidence, and competence in using the Pathway for Assisting Life or PAL. The purpose of the Tune-Up is the consolidation and refinement of previous learning as a life assisting caregiver.
Learning Objectives
By completing the ASIST 11 Tune-Up, participants can reconfirm their ability to be a willing, ready, and able caregiver
Target Audience
All caregivers, formally designated or not; adults and youth 16 plus who have attended ASIST 11 since 2013.
Course Details
Duration: 1/2 Day
Location: TBD
Training Room: TBD
Time: 9:00 – 12:30PM or 1:00 – 4:30PM
Cost:  $75
**The Tune Up cannot be used for participants who wish to upgrade to ASIST 11. These participants must attend the two day ASIST workshop.
---
For additional questions or information please contact our Learning & Development team at education@cmhaottawa.ca or call us at 613-737-7791 ext. 217.