COVID-19 UPDATE
We are in the process of converting many of our programs to a webinar style class and have released the fall 2020 schedule with online registrations NOW OPEN.  At this time we have only released our Fall 2020 dates and our Winter/Spring dates will be released towards the end of October.
Please note that any training programs we run in the fall, will be done so in a virtual online environment and access to a computer with sound and video is required.
---
About the Course
Motivational Interviewing (MI) is a collaborative conversation style for strengthening a person's own motivation and commitment to change.  Develop the spirit and practice of MI designed to explore and resolve ambivalence to change.
Watch this short video to give you a taste of what Motivational Interviewing is – watch now
Learning Objectives
Define what Motivational Interviewing is
Understanding the Motivational Interviewing Spirit
Understanding the Four Processes: Engaging, Focusing, Evoking, and Planning
Recognizing and responding to Change Talk
Practicing and applying core skills: Open Questions, Affirmations, Reflections, Summaries
Target Audience
Adults 18+
People working in mental health and/or addictions field
Course Details
Duration: 1 Day (over 2 half days)
Location: Virtual Learning Environment (Zoom)
Training Room: Zoom Webinar
Time: 9:00am – 12:30pm
Cost:  $200
FALL 2020 PROGRAM DATES
Fall One Session (you must complete both half days)
Day 1 (Part 1): September 24th @ 9:00AM – 12:30PM
Day 1 (Part 2): October 1st @ 9:00AM – 12:30PM
Fall Two Session (you must complete both half days)
Day 1 (Part 1): November 26th @ 9:00AM – 12:30PM
Day 1 (Part 2): December 3rd @ 9:00AM – 12:30PM
***Winter/spring dates will be released before the end of November 2020.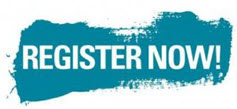 ---
For additional questions or information please contact our Learning & Development team at education@cmhaottawa.ca or call us at 613-737-7791 ext. 217.