COVID-19 UPDATE
We have currently released the Winter/Spring 2022 schedule for all our programs and registration is NOW OPEN.  Please note that some training events will be held in person at CMHA Ottawa and at this time we ask you follow the COVID protocols outlined on the program section of this website.
Please note that training programs run in a virtual online environment requires access to a computer with sound and video is required.  We encourage participants to download the  Zoom Client in advance of their session.  Get the download HERE.
---
About the Course
Motivational Interviewing (MI) is a collaborative conversation style for strengthening a person's own motivation and commitment to change.  Develop the spirit and practice of MI designed to explore and resolve ambivalence to change.
Watch this short video to give you a taste of what Motivational Interviewing is – watch now
Learning Objectives
Define what Motivational Interviewing is
Understanding the Motivational Interviewing Spirit
Understanding the Four Processes: Engaging, Focusing, Evoking, and Planning
Recognizing and responding to Change Talk
Practicing and applying core skills: Open Questions, Affirmations, Reflections, Summaries
Target Audience
Adults 18+
People working in mental health and/or addictions field
---
Course Details –
VIRTUAL
Dates: April 7th & 14th, 2022
Duration: 2 Half Days
Location: Zoom Virtual Platform
Time: 9:00am – 1:30pm
Cost:  $200
Spring Session VIRTUAL (you must complete both half days)
Spring 1 (Part 1): April 7th @ 9:00AM – 1:30PM
Spring 1 (Part 2): April 14th @ 9:00AM – 1:30PM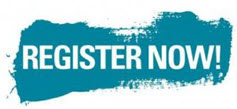 ---
Course Details –
IN PERSON
Dates: June 8th & 9th, 2022
Duration: 2 Days (must attend both days for a completion certificate)
Location: 311 McArthur Ave, Lower Level
Training Room: Basement Training Space
Time: 9:00 – 4:30PM
Cost:  $250
Spring Session IN PERSON 
Spring 2 (Part 1): June 8th @ 9:00AM – 4:30PM
Spring 2 (Part 2): June 9th @ 9:00AM – 4:30PM
COVID PROTOCOLS
***Please note the session you are registering for will be held IN PERSON. There may be some safety protocols required for this program and we encourage you to read the information below in detail.
As we return to an in-person training environment we aim to maintain the utmost safety of both our facilitators and our participants. As such, the protocols outlined below are currently in place at the time of your registration. Please note, these protocols may be relaxed at the time of your training dependent on the COVID guidelines from both the province and the CMHA Ottawa branch.
If you are feeling sick, have any symptoms or think you MAY have COVID, please do not attend training and the Learning & Development team will work with you to transfer or refund your registration.
In addition, should the COVID situation worsen prior to your training event, the method of training may revert to online via Zoom. All participants will be given advanced notice.
The use of masks at all times during the training session is a requirement for both participants and facilitators
Distancing of at least 6 feet throughout the event will be required and the facilitator will ensure the classroom is set up appropriately. We ask that you do not rearrange the tables or chairs when entering your session
Proof of vaccine is currently required (2 dose minimum) and will be check at the door by your facilitator prior to entering the training room. If you have a medical exemption, please contact education@cmhaottwa.ca to arrange for an onsite RAT test prior to your session.
Food & beverage will not be permitted in the training room during the session. If your training is a full day, you will have an hour over lunch to find a safe space to eat as necessary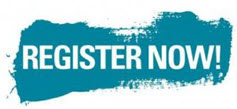 ---
For additional questions or information please contact our Learning & Development team at education@cmhaottawa.ca or call us at 613-737-7791 ext. 217.