COVID-19 UPDATE
CMHA Ottawa has updated the majority of our programs to be delivered via a virtual platform during the COVID-19 pandemic.  We will be releasing training dates and other updates during 2021-22 as we progress with new information.
We are currently releasing the fall 2021 schedule for online registrations NOW OPEN.  Winter/Spring registration will open in fall of 2021 and information on virtual or classrooms sessions will be updated at that time.
Please note that any training programs we run at this time, will be done so in a virtual online environment and access to a computer with sound and video is required.  We encourage participants to download the Ring Central Meetings Application (powered by Zoom) in advance of their session.  Get the download HERE.
---
About the Course
This three-day integrated training program is designed for professionals who work with people who have co-occurring mental illness and substance use. It is estimated that 40% to 65% of persons with mental illness also have a substance use disorder. This practical workshop will help participants understand and appreciate the principles and skills needed to work effectively with people with concurrent disorders.
Learning Objectives
Increased understanding of the basics of mental health and substance use issues
Learn and understand what an integrated treatment framework is and;
How to apply the skills & tools within the framework to support individuals who have concurrent disorders
Target Audience
Professionals who work or support individuals who are experiencing mental health and/or addiction issues.
Course Details
Duration: 3 Half-Days
Location: Virtual Learning Environment (Powered by Zoom)
Training Room: Ring Central Meetings – Zoom Webinar
Time: 8:45AM – 1:30PM
Cost: $375
FALL 2021 PROGRAM DATES
You must complete all three half day sessions – the sessions are currently scheduled for 4.5 hours with 15 minutes at the start for meet & greet and set up (8:45AM).  Class will start at 9:00AM sharp.
Fall 2021 Session
Day 1: Monday, November 1st, 2021 @ 8:45AM – 1:30PM
Day 2: Monday, November 8th, 2021 @ 8:45AM – 1:30PM
Day 3: Monday, November 15th, 2021 @ 8:45AM – 1:30PM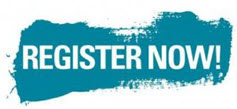 ---
For additional questions or information please contact our Learning & Development team at education@cmhaottawa.ca or call us at 613-737-7791 ext 217