COVID-19 UPDATE
We have released the 2022-23 schedule for all our programs and registration is NOW OPEN.  Please note that some training events will be held in person at CMHA Ottawa and at this time we ask you read and follow the COVID protocols outlined on the program section of this website below.
Please note that training programs which are run in a virtual online environment requires access to a computer with sound and video is required.  We encourage participants to download the  Zoom Client in advance of their session.  Get the download HERE.
When selecting the program you wish to register for, please ensure you have picked your preferred learning environment (in person or virtual) from the options outlined below.  If you have any questions, please email education@cmhaottawa.ca at your convenience.
---
About the Course
This 4-day course is an advanced interactive workshop building on the principles, skills and methods of Motivational Interviewing (MI) to help individuals move towards positive changes. Develop the spirit and practice of MI designed to explore and resolve ambivalence to change.
Pre-Requisite:  Requires completion of Motivational Interviewing Level I
Learning Objectives
Review of Definition of Motivational Interviewing
Understanding MI Spirit
Understanding the Four Processes: Engaging, Focusing, Evoking, and Planning
Recognizing and Responding to Change Talk
Practicing and Applying Core Skills: Open Questions, Affirmations, Reflections, Summaries
Advanced practice of Core skills
Target Audience
Adults 18+
People working in mental health and/or addictions field
Course Details –
IN PERSON SESSIONS
Duration: 4 Days over 4 Months
Location: 311 McArthur Ave, Lower Level
Training Room: Basement Training Space
Time: 9:00AM – 4:00PM all four days
Cost:  $375
Fall Session IN PERSON (participants must attend all 4 days)
September 9th, October 14th, November 11th, & December 9th, 2022
Winter Session IN PERSON (participants must attend all 4 days)
February 10th, March 10th, April 14th, & May 12th, 2023
***Please note the session you have registered for will be held IN PERSON. 
 At this time, we have lifted most of the COVID restrictions in the classroom, however if the situation changes, we will make you aware of any necessary COVID protocols prior to your event.  Please note, we are asking participants to maintain distancing while in class as much as possible.
 If you are feeling sick, have any symptoms or think you MAY have COVID, please do not attend training and the Learning & Development team will work with you to transfer or refund your registration.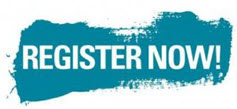 ---
For additional questions or information please contact our Learning & Development team at education@cmhaottawa.ca or call us at 613-737-7791 ext. 217.