Dania Versailles, Director of Clinical Services at CMHA Ottawa, has recently added a new accolade to her list of accomplishments. 
We are proud to announce that on the evening of Sunday, Aug. 9, 2020, Versailles won in the category of sport, health and wellness at the 12th edition of the Regroupement Affaires Femmes (RAF) Awards of Excellence Gala 2020.  
Broadcast this year nationwide for the first time via Zoom, the RAF gala recognized the exceptional contributions of its 47 African-Canadian finalists around the theme of "together for the change." Versailles was nominated alongside Marie-Christine Adjobi (Gatineau, QC), Nadine Alphonse (Laval, QC), Marjorie Duré (Gatineau, QC), and Emmanuella Michel (Gatineau, QC). Learn more about the finalists on the RAF Instagram page. 
"I already felt that I'd won being nominated next to such accomplished women," says Versailles. "In fact, it came as a total shock to hear my name as the recipient of this award. I believe that it is a testimony that even without sizable external supports, we can achieve greatness with a great purpose in mind and be recognized for it."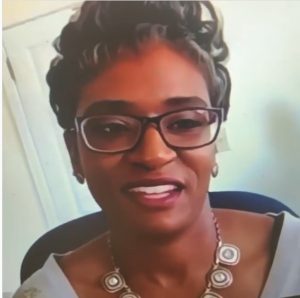 Watch Dania's moment of victory on Instagram here. 
In addition to her work at CMHA Ottawa—which includes overseeing the Court, Housing and Hospital, and Dual Diagnosis Outreach programs, as well as Learning and Development—Dania practices Tae Kwon Do with her 12-year old son, which influenced the judges' decision. 
"My desire to help my son thrive in a sport that teaches key life lessons such as 'challenge yourself' led us to Tae Kwon Do. This Olympic sport strengthened our mother-son bond emotionally, physically and mentally from one challenge to the next. One belt at a time; one medal at a time. Perseverance, integrity and self-control coupled with self-confidence and continued support have shaped the path I'm on. This award shows to my son that he is already on the path to greatness and this is rewarding in itself."       
Versailles is also regular guest on tvRogers where she promotes positive mental health to a wider Francophone audience. To watch her appearances on the tvRogers program Entre Nous, visit this link.     
Prior to her arrival at CMHA Ottawa in 2017, Versailles held the role of Clinical Nurse Specialist at the Montfort Hospital, where she led program development initiatives concerning the management of suicidal risk behaviours, as well as leading continuous quality improvement activities within the mental health program. 
Established in 2006, RAF is a non-profit organization that highlights the excellence and leadership of Canada's Black Francophone women and girls. The RAF Awards of Excellence Gala is a fundraiser that supports the organization's workshops and training for this often overlooked group. Learn more about RAF and the gala here: https://affemmes.ca/