Nabanita Giri elected new President of the Board of Directors at the Ottawa Branch of Canadian Mental Health Association, replacing outgoing President John James
Wednesday, September 15, 2021 – A new leader has arrived at the national capital's leading mental health and addictions services provider. At this year's annual general meeting of the Board of Directors of the Canadian Mental Health Association, Ottawa Branch (CMHA Ottawa) in June, Nabanita Giri, MPA, was elected president of the Board for the 2021–2023 term.
Nabanita – who is also a Director at Indigenous Services Canada – has served on the Board since 2015. She replaces John James, who led the organization as Board President through the COVID-19 pandemic so far, as well as through the recent purchase, renovation, and relocation to CMHA Ottawa's new home at 311 McArthur Avenue in Vanier in 2019, both of which Nabanita also played an instrumental role.
Nabanita enters her new role at a crucial moment in time, as the agency finds its way through the next phase of COVID-19. Albeit an optimistic period of the pandemic, the opportunities and challenges ahead for the agency, (including its Executive Director, Dr. Tim Simboli, management, staff, and the Board) will surely be significant.
Nabanita is up to the task. She has been a public servant for more than two decades, working in several executive positions within the federal government. She has worked primarily in Ottawa and has done postings in Edmonton and Eastern Europe. Her career has spanned the economic, resource and social domains. She has worked primarily in policy functions and has also designed and delivered large programs and directed research units.
"I am very excited to be taking on this role at this important juncture," says Giri. "I know we will successfully navigate this period and continue to provide the essential services to our clients because of the exceptional professionalism and leadership of the executive team, staff and my fellow Board members. I know John will be close by to provide me with his perspective and guidance."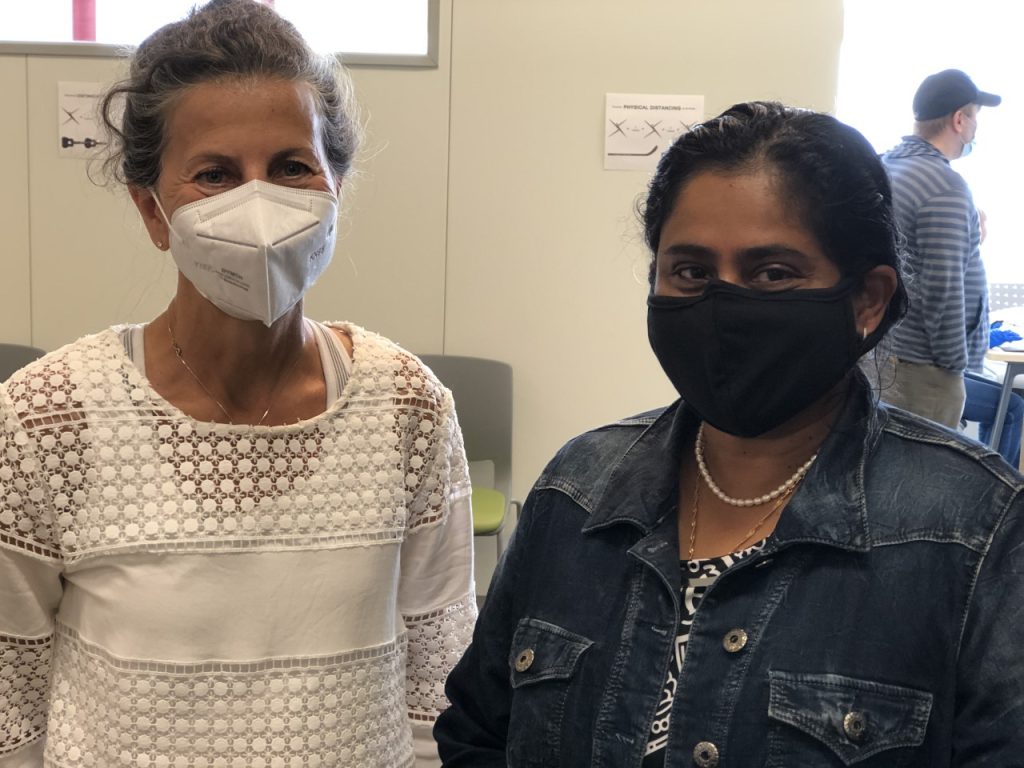 CMHA Ottawa would like to thank outgoing President John James for the tremendous leadership he exhibited since his election as Board President in 2019. The former Mountie brought deftness and levity to his role during a stressful period for the agency – to which it rose to the occasion at every turn.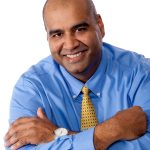 "It was truly an honour to serve as the CMHA Ottawa Board President," says John James. "The covid crisis has been a very difficult time for the organization and the world. Tim, the management team, and the entire staff did not just meet the challenge, they exceeded it. I look forward to continuing my work with the Board, who led this organization through truly trying times and ensured we lived up to our mission, values, and vision, and has carried out their duties so far with dedication, hard work, humility and a shared self-deprecating sense of humor."
"I've worked alongside Nabanita for years on the Board," he continues, "and I couldn't imagine someone better suited as my successor. I would like to congratulate Nabanita for her well-deserved election as President of the Board. I'll be sure to keep making my dad jokes and gladly leave the rest of the President's work up to you from here. Have fun!"
CMHA Ottawa would also like to acknowledge Kate Terroux, who leaves the Board after 11 years of service, including the roles of Vice-President and Secretary. Kate is a lawyer and legal writer and has worked in government, financial industry, and law firm environments. Thank you, Kate, for your commitment to mental health advocacy as a valued member of the Board.
Along with its new Board President, CMHA Ottawa also welcomes two new members: Stéphanie Leclerc, Social Policy Researcher for Indigenous Services Canada, and Jette Haswell, MSW, RSW, Social Worker at The Ottawa Hospital Civic Campus.
To view the bios of the entire current Board of Directors and read our annual report, visit this page.
The Canadian Mental Health Association, Ottawa Branch (CMHA Ottawa), is an independent, community-based non-profit organization that provides services for eligible individuals in the Ottawa area with severe and persistent mental illness and/or substance use disorder, many of whom are experiencing chronic homelessness or are vulnerably housed.

CMHA Ottawa is dedicated to promoting good mental health, developing and implementing sustainable support systems and services, and encouraging public action to strengthen community mental health services and related policies and legislation.
Fast facts:
CMHA Ottawa focuses on treatment, rehabilitation, and support for individuals with serious mental illnesses living in their community using strength-based practices and evidence-based decision-making.
CMHA Ottawa engages in advocacy, social action, and community capacity-building and education efforts, including stigma-busting campaigns and training.
CMHA Ottawa is guided by the belief that people's recovery is most effective when they have a place of their own choosing to call home (housing first).
As a health care organization, CMHA Ottawa is proud to hold accreditation with exemplary standing, as determined by Accreditation Canada. To find out more about CMHA Ottawa, please visit the website at https://ottawa.cmha.ca/
—30—